Dudley Road
Owner: Greg Marshall
Scale/Gauge: 4mm / 00 Gauge
Size: 8ft by 1ft (Need to operate the layout 10ft by 5ft)
Exhibition layout: Yes.
Type: end-to end
Era/region/location: 1995 to Present day/Modern Image/West Side of Birmingham
A small Light maintenance depot on the west side of Birmingham built on the remains of an old LMS engine shed / maintenance depot, now part of an industrial estate not far from the WCML now that the old signal box and control system has gone.
Now controlled from the main power box at New Street drivers have to ask permission to leave the depot to re-join the main after refuelling or maintenance, other movements in the yard are controlled by radio and the NS power box.
The Layout

Iím controlling it with the use of a Lenz LH 100 Controller the turnouts are controlled by use of a probe and stud board.
I have kept every thing to scale in scratch building and in as much as I can making the as many things as possible, using Peco std code 100 track and ballasting and weathering it as closely as possible so as to give the right effect.
I have kept as closely to the track plan as shown above changing a few things along the way as we all do though it seams to of all gone together well.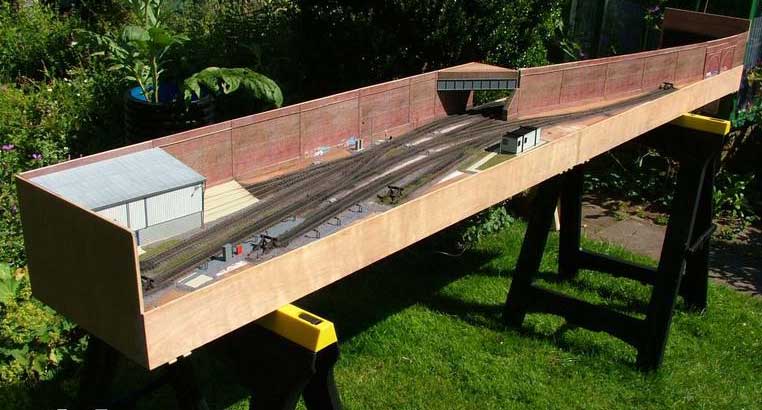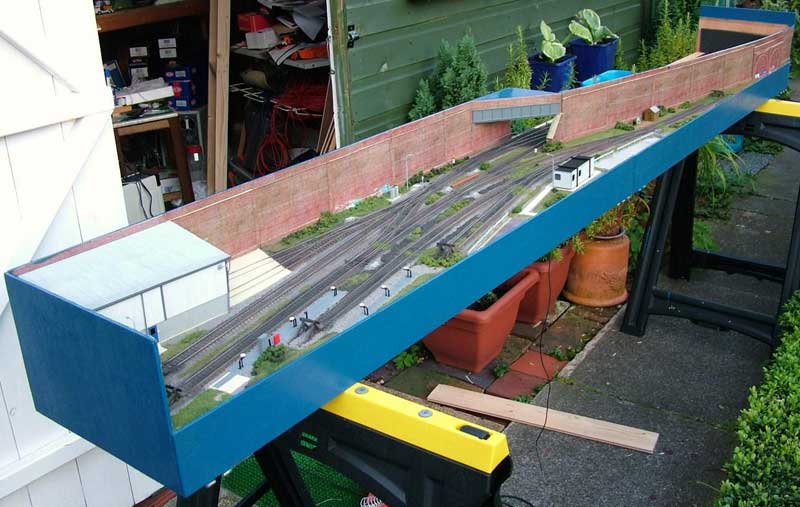 The Stock
I have quite a bit of stock mainly 66ís, 37ís, 57ís and 67ís. Some departmental wagons and tankers and a lot of my stock is fitted with lights and sound. Dudley Road Was in Hornby Magazine July 2008 by Peter Harvey. Iím the new owner of the layout since Nov 15.